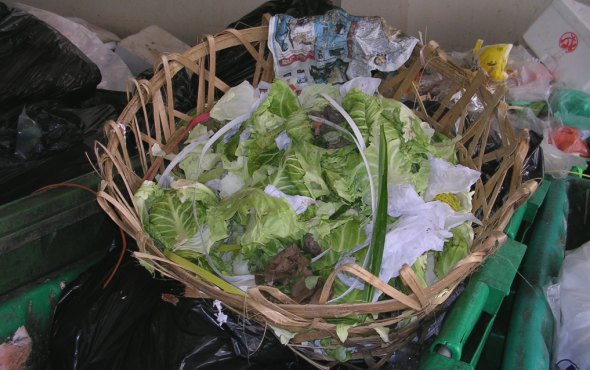 In 2010, Singapore threw away 0.64 million tonnes of food waste and only 16% was recycled. This means that on average, each person in Singapore generated about 126kg of food waste a year. This is common throughout the world and according to a 2011 report by the Food and Agriculture Organization of the United Nations, about 1.3 billion tonnes or one third of the food produced in the world for human consumption every year gets lost or wasted.
Food waste has several environmental and social impacts, and represents a waste of resources used in food production, distribution and disposal, such as land, water, energy, fertilisers, labour and capital, and produces unnecessary greenhouse gas emissions leading to climate change. The food wasted could be used to feed the poor and the nearly one billion malnourished people in the world.
To tackle this problem of food waste, we are thinking of organising a campaign to reduce food waste in Singapore. The campaign would aim to help consumers, households, food outlets, retailers, caterers, food distributors, and food manufacturers in Singapore understand the environmental and social impacts of our food cycle, and take actions to reduce, redistribute and recycle food waste in Singapore.
We are still in the process of conceptualising the campaign and trying to get sponsors, and will share more about the campaign later. Meanwhile, if you have any ideas and suggestions, do share them with us. Thanks!
Update: More info on the campaign – Save Food Cut Waste