How to Use Freecycle@Work to Promote the Reuse of Unwanted Items in Your Company
Intuit Inc. has developed the Freecycle@Work application using Intuit QuickBase to promote reuse in companies.
Freecycle is a popular global movement promoting the reuse and exchange of free unwanted items through local groups. In Singapore, there is an active group called the Singapore Freecycle Network.
Companies can use the free online Freecycle@Work app to develop a Freecycle programme and allow employees to post items they no longer need, find items they want, and assess their impact in terms of how many pounds of material saved from the landfill and their green ranking in the company.
Employees can post unwanted company items (such as office stationery and furniture, filing cabinets, computers, etc) or their own household items.
How to Use Freecycle@Work
1. Sign up for a free account at Freecycle@Work and start inviting your colleagues to join.
2. You can assign moderators who can delete old posts, edit posts and responses, or create notices that are automatically sent to all users.
3. You can also make use of the Freecycle@Work posters or find ideas at the Freecycle@Work blog to promote the programme.
4. Post an unwanted item to give away: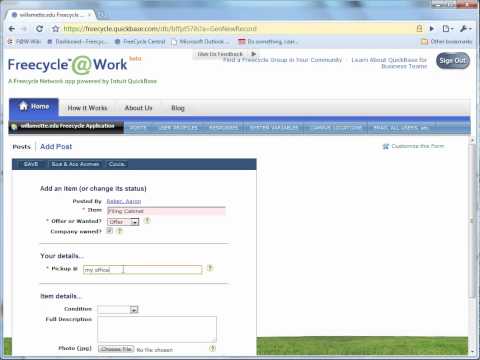 5. Post an item that you want: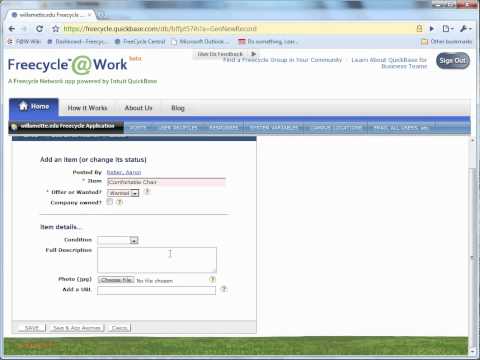 6. Respond to a listing: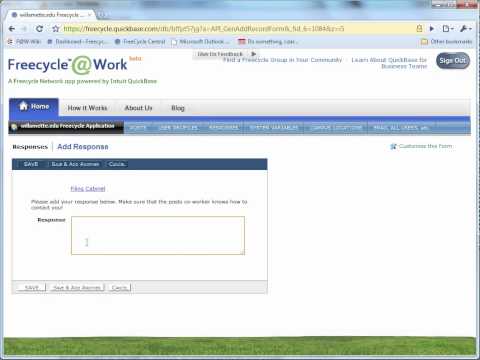 7. What to do after an item is taken: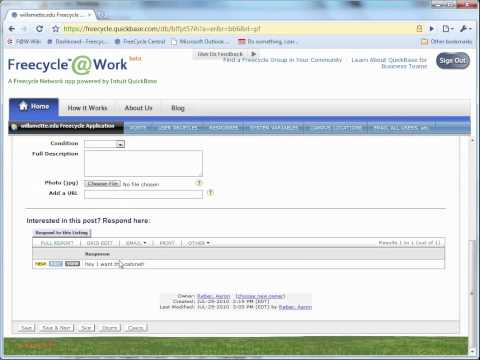 Companies can use the Freecycle@Work app to complement existing waste management and recycling programme in the office. Give it a try and see whether it increases your employees' environmental awareness and help your company reduce unwanted items from being disposed as waste to the incineration plant or landfill.
Image: Freecycle@Work Facebook profile picture; Freecycle@Work logo; Freecycle@Work screenshot.
Related Posts